A gift store unlike any other in RI
Nestled at one end of RI's prime shopping destinations, Le's Isle Rose offers an elegant shopping experience unlike anything else in the state. Guests are treated to over 3,000 square feet of fashionable, fun and flattering gifts that run the gamut from sweet and charming to hip and trendy. We invite you to explore some of the categories that we offer below... whatever you're looking for, you're sure to find it here at Le's Isle Rose!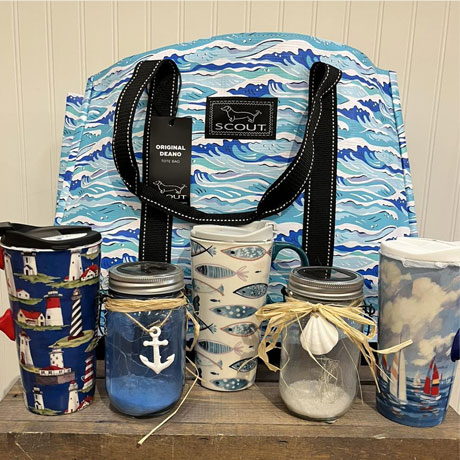 Unique Seasonal Gifts
Le's Isle Rose makes shopping fun in every season! Find unique gifts for loved ones, friends or co-workers while updating your home with latest styles of the season.
Rhode Island Products
We love Rhode Island and it shows! Le's Isle Rose offers the best art, jewelry, food and souvenirs in RI for visitors and those now living away from the Ocean State.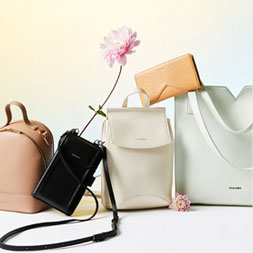 Handbags & Purses
Shop Le's Isle Rose for Spartina 449, Kent Stetson and Scout Bags in a variety of styles and colors for every occasion. Stop in today to see what's new!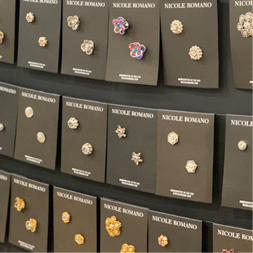 Jewelry & Accessories
Upgrade your look! Visit Le's Isle Rose to add syle and sophistication to your wardrobe with jewelry and fashion accessories from today's hottest brands!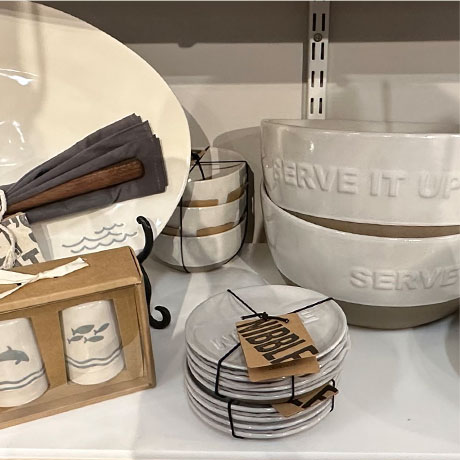 Table Top Accessories
From mugs and serving utensils to platters and cookware, Le's Isle Rose offers a plethora of gifts that they're sure to love.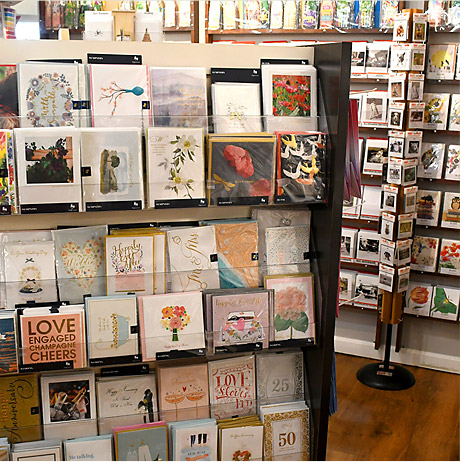 Greeting Cards
No need to make a special trip to get a card for your recipient. Le's Isle Rose carries a wide asortment of greeting cards to fit any occasion.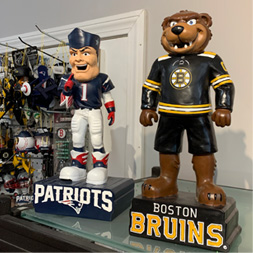 Gifts for Sports Fans
New England sports fans will love our assortment of officially licensed merchandise for the Patriot, Red Sox, Bruins and Celtics.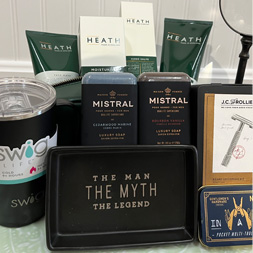 Skin Care for Men
Looking for a gift for that important man in your life? Pamper them with designer skin care products from Olivina, Mistral and more.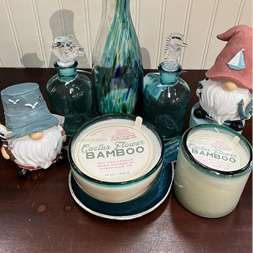 Candles & Fragrances
Fill your home with the scents of the season with candles, diffusers and oils from Thymes, Milkhouse Candles and more. Easy housewarming gifts!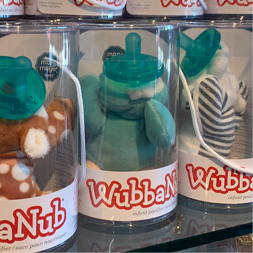 Babies & Children
Celebrate the little ones in your life with fun, whimsical gifts for baby and children. Stuffed animals, clothing, books and accessories are sure to please!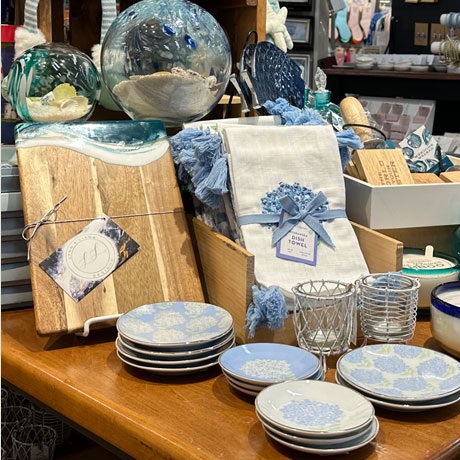 Home Decor
Freshen up your living spaces! Beautiful home accents from Le's Isle Rose can bring a new sense of style and sophistication to your home. Sure to bring a smile to your face or the face of your gift recipient.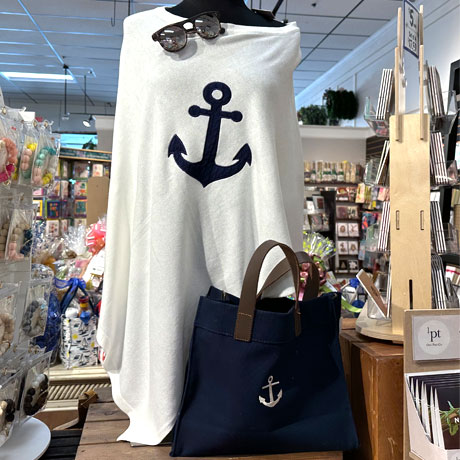 Personal Accessories
Shopping for your favorite fashionista? We've hand-picked a number of items that not only look great, but will make your recipient feel great, too!